While Metallica ultimately did not give in to fan pressure and remix its 1988 …And Justice for All album to afford Jason Newsted's bass guitar more decibels, that choice by the band wasn't unanimous.
The lack of bass in the album's mix has been a subject for debate for decades among Metallica fans — some of whom have wondered if Newsted even recorded on the album.
In a recent interview on Dean Delray's Let There Be Talk podcast, guitarist Kirk Hammett revealed that, like many fans, he wanted the 30th anniversary reissue to have a bigger bottom than the original release, on which Newsted's parts are rendered almost completely inaudible.
"I actually was pushing for it," Hammett said of the remix idea. "I was; because I just felt that it would be a good thing to do. But no, it didn't happen."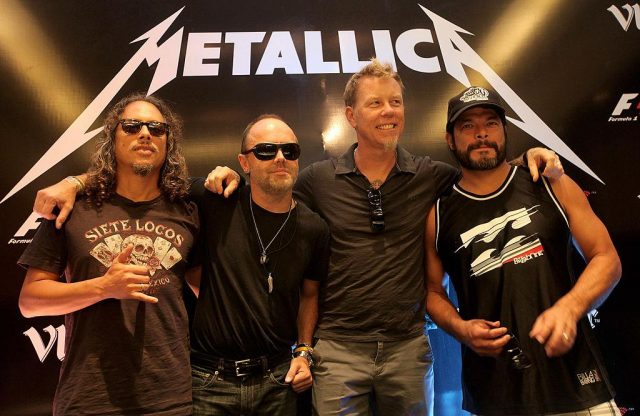 According to …And Justice For All engineers Toby Wright, Steve Thompson and Michael Barbiero, drummer Lars Ulrich is the reason for the album's lack of bass. Ulrich had a specific drum sound in mind for the record that came at the expense of Newsted's instrument. Thompson also expressed doubt that the album could be remixed, given all the editing in the tapes.
Front man James Hetfield has acknowledged that he would have done things differently if he could go back, but he has also defended the album's unique sound as part of Metallica's history, something to be embraced and not retrospectively altered.