Happy Birthday Ozzy Osbourne!!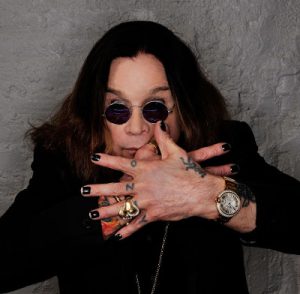 John Michael Osbourne was born December 3, 1948 in Marston Green, Warwickshire, England.
John Michael "Ozzy" Osbourne is an English singer, songwriter, and television personality. He rose to prominence during the 1970s as the lead vocalist of the heavy metal band Black Sabbath, during which period he adopted the nickname "Prince of Darkness". Born and raised in Birmingham, Osbourne became a founding member of Black Sabbath in 1967, and sang on every album from their debut in 1970 to Technical Ecstasy in 1976. The band was highly influential on the development of heavy metal music, in particular their critically acclaimed releases Paranoid, Master of Reality and Sabbath Bloody Sabbath. Osbourne was fired from Black Sabbath in 1979 due to alcohol and drug problems, but went on to have a successful solo career, releasing 13 studio albums, the first seven of which received multi-platinum certifications in the US. Osbourne has since reunited with Black Sabbath on several occasions.